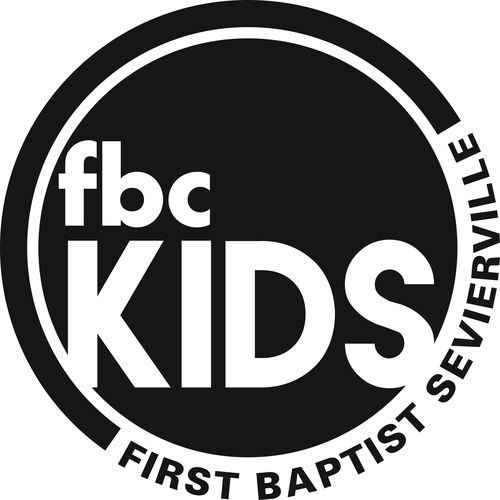 What times will our Life Groups meet?
Children will be able to attend Life Groups at both 9:30 and 11:00 a.m.
Why did we add a second Life Group opportunity on Sunday mornings?

According to our local, state, and national health officials, smaller groups reduce the chances of spreading COVID-19. To do our best to provide a safe atmosphere for children and adults alike, we are reducing the number of people in each class. By adding a second Life Group hour, this will assist in keeping our attendance at safe levels.
What about Bridge Kids?

Though Bridge Kids provides an excellent source of worship for the children each week, it also presents the greatest challenges - large groups, mingling of children, and eating together. By temporarily restructuring our Sunday morning programming, we believe this will enable us to safely and soundly teach the Scriptures to the boys and girls of our church in a consistent manner.
Is Bridge Kids being removed permanently?

No, we are not making any permanent decisions about programming right now.
How long will these changes last?

Our leadership will reevaluate our programming strategy on a weekly basis.
Who is going to lead the 11:00 a.m. Life Groups?

There are a few ways we are coordinating and staffing our second Life Group option on Sundays. Currently, many of our Life Group leaders have made a temporary commitment to teach at 11:00 a.m. each Sunday. This will mean that some might change the worship service they attend. The second source of our leaders are from our BridgeKids volunteers. Since we are not having BridgeKids, we can involve those committed members in our Life Groups. The third group of leaders come from those who attend the 9:30 a.m. worship service. Many wonderful and faithful members have informed us over the years that they could not teach a Life Group because of the worship service they attend. By adding a second Life Group option, we have now opened a window of service for many to get involved in teaching the children of our church.
Where will the 11:00 a.m. Life Groups meet?

We have been blessed with wonderful facilities at FBC Sevierville where each grade has a minimum of two classrooms. By splitting our classes, we can safely meet at 9:30 am Life Groups in one room and the 11:00 am Life Groups in the other. This ensures that proper sanitization can be maintained. It also allow us to track children and adults easier in case of exposure to COVID-19.
What will children do during the hour that they are not in Life Groups?

If a child goes to Life Group at 9:30 a.m., he/she will attend the 11:00 a.m. worship service with his/her parents (or vice versa). This will accomplish two goals: (1) children will receive age-appropriate teaching from the Scriptures in their classes, and (2) families will have the opportunity to corporately worship the Lord together.
What policies and procedures are being implemented to ensure safety?

Life Groups will be sanitized using the Clorox 360 cleaning devices used in the Worship Center. Classes will be sprayed after each use and made ready for the next week's gathering.
9:30 a.m. Life Group leaders and children will not be permitted to enter the 11:00 a.m. Life Group rooms (and vice versa).
No one will be allowed to enter our Life Group hallways unless he/she is a leader or child. Parents must drop off and pick up their children at designated locations. A volunteer will be available to escort children to and from their classes.
All leaders and children will have their temperatures checked by a contactless thermometer before being allowed in a Life Group hallway. Anyone who has a temperature reading greater than 100.0 will not be allowed to attend Life Group that day.
As a house of worship, First Baptist Church of Sevierville is exempt from any government mandate related to the wearing of masks. However, we are strongly encouraging all leaders and children to wear a mask while in their Life Groups unless proper social distancing can be achieved.
Classrooms are reorganized to allow for the greatest levels of social distancing possible. Tables and chairs are spaced 6 feet apart. Partitions are constructed and utilized where possible to allow multiple children to sit at the same table.
Sanitizer is readily available to each class.
Leaders and children will attempt to maintain social distancing standards at all times.
Each child will have his/her own supplies and storage bag provided.
No food or drink will be distributed during Life Groups.
Use of water fountains is prohibited.
Leaders and children must use sanitizer after each restroom visit.
What happens if someone gets sick?

If a leader or child tests positive for COVID-19 after being in his/her Life Group the previous week, all members of that particular class will be notified of potential exposure. Because we are creating smaller class sizes by opening up a second Life Group opportunity, the number of adults and children exposed will be greatly reduced. It is extremely important for everyone involved to notify Keith Allmon (Children's Pastor) or Kelli Douglass (Children's Ministry Assistant) of any positive test result.
What determines if a Life Group cannot meet? What about a whole grade or
the entire children's ministry?
Each positive test result will be evaluated on a case-by-case basis. Our prayer is that these scenarios never happen. However, in the event that these possibilities become reality, Life Group leaders and children will be notified promptly.